On tonight's episode of How to Get Away With Murder, we get handed the memo from Captain Obvious that the governor played Annalise. But let's start from the beginning. The episode starts with a report about the investigation. In short, they claimed that while Nate Sr. was being transported to the next facility, one of the two escorting officers (30-something White women) tried to take a letter he was writing. Remember that atonement letter he was writing to the family of the man he killed? The letter he was writing because he was in a better, more peaceful place? So, yeah, one of the officers tried to take the letter, which agitated him to the point of trying to stab the officer with a pen.
It all goes downhill from there and ends with the guards shooting him to death. There were no other witnesses to verify the officers' accounts, security cameras at the psion were broken, and Nate Sr allegedly stopped taking his antipsychotic drugs prior to this incident, which caused his behavior so this is considered a justifiable homicide. So, we're supposed to believe that a frail 71-year-old-man overpowered two 30-something prison guards?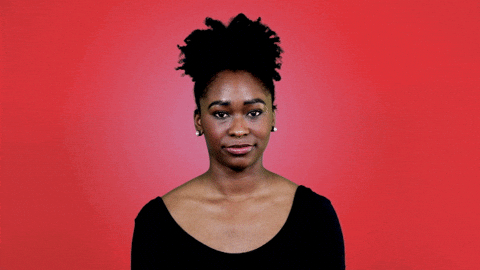 We all know this is a bald-faced lie and Annalise and Nate are not letting this go. The next step is getting Ron to seek an inquest, which he does. However, it's not going to be easy, even with Annalise's students on the job.
They end up digging up dirt on at least one of the officers related to domestic violence to demonstrate hot temper. It's a start, but the inquest is already looking like it's not going to go well.
As a result of the bad press and the inquest not going well, the governor wants to can the Fair Defense Project. Now do you see why we all believe issa setup? Plus, the governor would be committing career suicide by actually pardoning a violent offender. This becomes even clearer when both women get antagonistic toward each other. Annalise tells her she can't wait to take her down. The gov then says she has more dirt on Annalise, it's the adoption paperwork. But what adoption paperwork?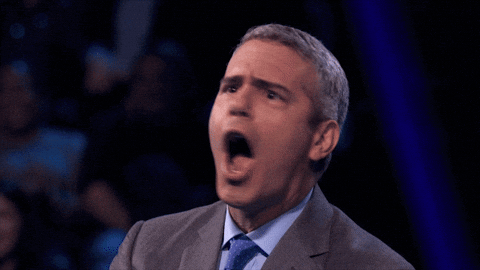 Lordt. This is scandalous, but Annalise ain't never scared and she will be preparing to fight the governor. The governor ain't scared either, make no mistake about that.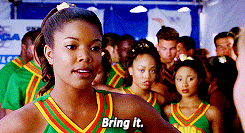 Back at the inquest, Annalise takes the stand. She gives a passionate plea for people to see that this is the usual okie doke where it's a coverup. She even sites Emmett Till, The Central Park 5 and the Scottsboro Boys cases as examples of how the so-called justice system thrives on the myth that Black men just live to harm White women all day and must be locked up and/or killed. However, the jury isn't moved enough and still finds that the homicide was justifiable so the case is discharged.
In kind of good news, Annalise convinces her boss at Caplain and Gold to take her back. She plans to help him get rid of some misconduct charges in his file. He's a hard sell but Annalise is determined to get back in so that she can use her pull (and some protection) at Caplain and Gold to get back at the governor.
Then, Michaela stops by Gabriel's apartment right quick and he comes out shirtless looking all good and invites himself to the wedding with her as his date. Then he starts talking all that yang about how gorgeous she is and how he admires her, etc. Mind you, he has literally been stalking her online this entire season. Michaela tries to resist because there's a tiny piece of her that still values her situationship with Asher but she can't and they end up making out. It's also important to note that Asher is listening to this entire situation from his apartment on the other side of the wall. Frank and Laurel are also watching this (because Frank has Gabe's place bugged) and Laurel says that Gabriel is playing them so he needs to tell Annalise who he is already. Then Bonnie pops in on this conversation and is like, "Tell her what?"
The episode concludes at the wedding again. We see Bonnie kneeling over what is clearly a man's body. We don't see his face but he's wearing a tux. She steps away from him toward someone else who seems to be in and out of consciousness (we pick up this person's point of view as viewers, but still don't know who it is). Bonnie tells that unseen person to take his car and "him," and drive away, and she'll figure everything out later.
There's only one episode left until the fall finale! Who died? Who is Gabriel and what does he want! The suspense is ridiculous!
RELATED POSTS
'HTGAWM' Recap: Annalise Gets Played By The Death We Didn't See Coming
'HTGAWM' Recap: Annalise Pisses Off The Governor With Another Major Win
'HTGAWM' Recap: Annalise's Beef With The Governor Is Officially On Sight  was originally published on hellobeautiful.com